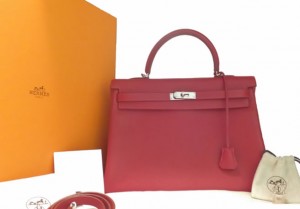 Ex-model Cathy is looking for a loan so she can launch a range of unusual women's lingerie. In the 1980s she shared the catwalk with the likes of Naomi Campbell and Kate Moss.
Shortly after the birth of her two children Cathy was taken ill with Cushing's syndrome, which meant she gained an abnormal amount of weight.
She has now recovered, and has raided her designer bag and jewellery collection in the hope of using them as collateral for a £50,000 loan to launch her underwear business. But will she get the money she needs?
Also in this episode, Prestige MD James gets some unwanted attention when he goes for a spin in a client's Ferrari, a young mum wants to pawn her grandfather's First World War medals to raise money for her mother's funeral, and an inventor turns up at Prestige to pawn his precious watch.